PHOTOS OF NIFAAS STAKEHOLDERS FORUM & AGM. – 30 11 215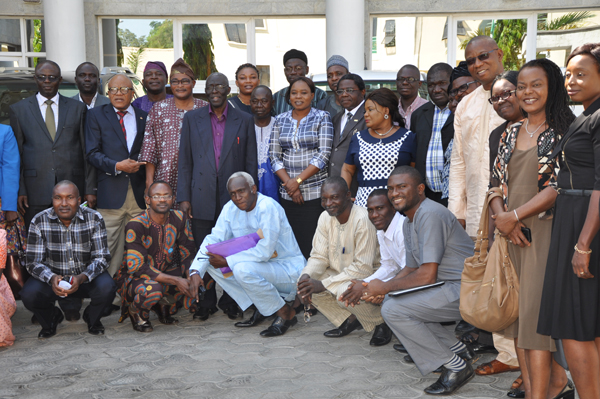 NIFAAS STEERING COMMITTEE MEETING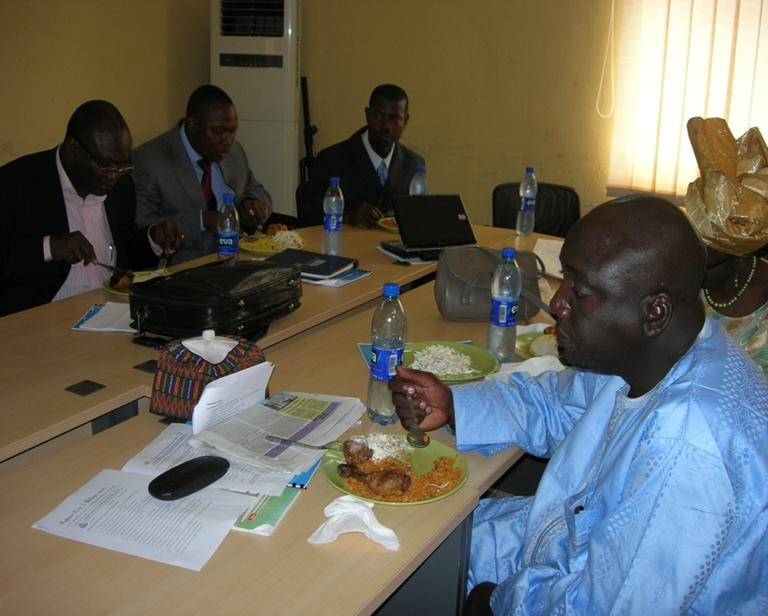 NIFAAS LAUNCH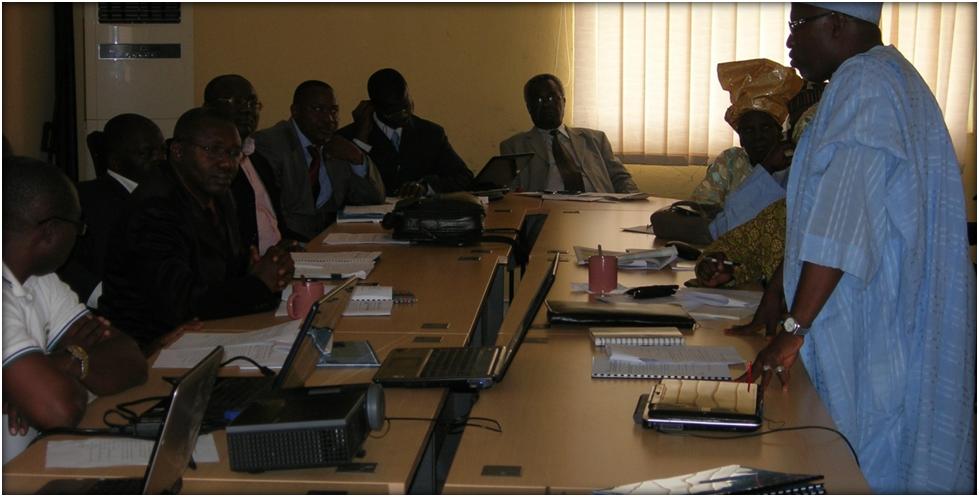 Launching: June 23rd 2011.
Venue: Fadama III Conference Hall, Abuja.
Present: 23nos Stakeholders including Max Olupot, AFAAS, Hqtrs. &  Adolphus Johnson, AFAAS Board Member  and Sierra Leone CF Coordinator.
NIFAEAS was made possible with Support from:
AFAAS_FARA: Travel Subsidy & DSA
NPFS/FAO, Nigeria: Venue, Secretariat, Buffet Working Lunch & Refreshments, Legal Fees & Operations.
Hosting: NAERLS/ABU, ZARIA
Committees:
i) Policy & Planning
ii) Advocacy and Publicity
iii) Resources Mobilization
Officials:Prof. Arokoyo, National Coordinator.
Dr. Petra Saghir, National Secretary.
Post NIFAAS Launch Activities
Congratulatory Message/Visit to: The newly appointed Hon. Minister of Agriculture.
Official invitation of NIFAAS as member of the Nigeria CAADP Country Team.
Appointment of Lawyer to process NIFAAS Registration with CAC as a legal entity recognized by Government.
Recognition of NIFAAS in the Government's Extension Transformation Agenda.
Immediate Challenges
Getting off: Which way Forward if you are not "connected"
Getting dedicated and committed membership who are ready to spend their personal resources at the critical take-off stage
Why NOT the parallel Professional Society?