The National Organising Committee of the 6th African-wide Agricultural Extension Week (AAEW) 2023 had their third meeting in Abuja on Wednesday 24th May 2023. The meeting was presided by the Permanent Secretary, Federal Ministry of Agriculture and Rural Development, FMARD, Dr Ernest A. Umakhihe, represented by the Director of the Department Agricultural Extension, Michael A. Brooks. The meeting was a hybrid one, with virtual and physical attendance.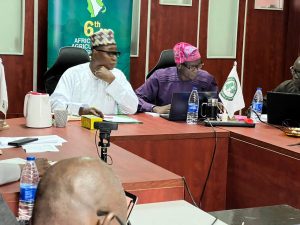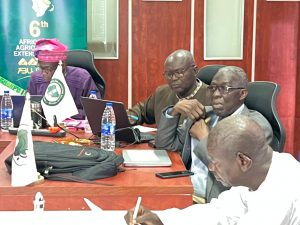 It was held to discuss and update matters regarding the programme of events which are scheduled for 5-11th November 2023. Issues discussed included budget, accommodation for participants, finance mobilization, translation, ICT use, and secretariat activities, among others.
Other participants present physically were Prof. Emmanuel Ikani, the ED of NAERLS, Ahmadu Bello University, Zaria; Professor TJ Arokoyo, a member of the AFAAS Board of Governors, Prof. Dele Tologbonse, the NIFAAS President, and Professor Ike Nwachukwu, the NOC Secretary, among others.