The 4th AEW was organised in partnership with the West and Central Africa Network of Agricultural and Rural Advisory Services (RESCAR-AOC), the National Agency for Rural Development (ANADER) and the Ministry of Agriculture and Rural Development of Cote d'Ivoire under the theme "Private Sector and Agricultural Advisory Services: What Synergies for Sustainable Agricultural Development in Africa" from 25th to 29th November 2019 in Abidjan. The event was held back to back with the 5th International Fair of Agriculture and Animal Resources of Abidjan.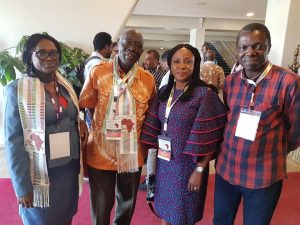 The AFAAS Africa Wide Agricultural Extension Week (AEW) is an international event that brings together thousands of participants from across Africa and the World to take stock on a strategic theme for a better contribution of agricultural extension and advisory to sustainable development in Africa. Its purpose is to facilitate processes for improving the use of knowledge, technologies and innovations by agricultural value chain actors to achieve their individual and national development goals.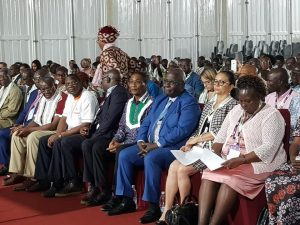 AFAAS held its first Africa Wide Agricultural Extension Week in Gaborone Botswana in August 2013, which brought together over three hundred delegates from more than forty countries within and outside Africa. The delegates underscored the fact that Africa faced key challenges in agricultural productivity, because farmers did not get optimal value for their efforts and from their land potential. Some of the key factors causing this include, among others, the Policy environment, capacities, delivery systems, approaches and tools like ICTs – hence the theme of this second Extension Week.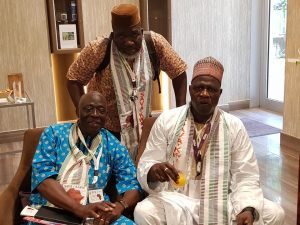 The second Africa-Wide Agricultural Extension Week will take place from 12-16 October 2015, at the Hilton Hotel, in Addis Ababa, Ethiopia under the theme "Reinvigorating Extension Services for Market-led Agriculture within the context of the Malabo declaration". The event was organised by the African Forum for Agricultural Advisory Services (AFAAS) and brought together agricultural extension and advisory services practitioners and other agricultural value chain actors across and outside Africa. The Extension Week was attended by 400 delegates from within and outside the continent.
The 3rd AFAAS Africa-Wide Agricultural Extension Week combined with the 51st Annual Conference of the South African Society for Agricultural Extension took place in Durban, KwaZulu Natal, South Africa from 30 October to 3 November 2017. Event Theme: "Scaling up climate smart agriculture: integrating youth, women, and the digital revolution".
The context of the 4th AEW is characterized by growing efforts at national, regional and international levels to make agriculture in Africa more productive, profitable and sustainable. This transformation expected to lead to increased technical, economic and environmental performances of agricultural value chains entails a paradigm and operational shift from farming for subsistence to farming for business i.e. sustainable wealth creation.
The 2019 subthemes or objectives were:
To deepen the understanding of the roles of AEAS in creating synergies between the private sector and rural farmers;
b) To facilitate continued professional networking and learning of AEAS actors in Africa;
c) To enhance the knowledge base on how AEAS can promote agripreneurship by the youth and women in agricultural commodity value chains;
d) Develop capacities for Agripreneurship and Value Chains development in Africa; e) Outline strategies for to enhance efficient and sustainable private sector – AEAS platforms.