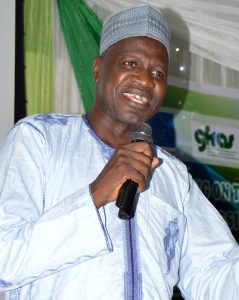 The new Executive Director of the National Agricultural Extension and Research Liaison Services (NAERLS), Prof M.K. Othman has congratulated the Board of Trustees, Administrative Executives and all other members of NIFAAS on the success of the Workshop on the New Extensionist and Professionalization of RAS in Nigeria, which was held on 2 to 4 November 2016 at NAERLS Conference Centre, Ahmadu Bello University, Zaria. He observed that NIFAAS has brought to the table a new lease for extension service delivery in the country.
"NIFAAS is going to make the work of NAERLS easy, as it is creating a common platform for all categories of extension personnel. It is creating a united voice, a single indivisible entity with its unique strategic plans for the country. Indeed, with what I see already, NIFAAS will revolutionize extension services in the country; hence, NAERLS is happy and ready to partner with the body. We are ready to give all the necessary support to the body…" he said.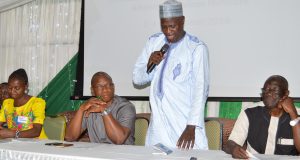 It should be noted that NAERLS is the Federal institution with a national mandate on agricultural extension for the country. Professor MK Othman took over the leadership of the Institute on the 1st of November 2016 from Dr Ismaeel Y. Ilu.