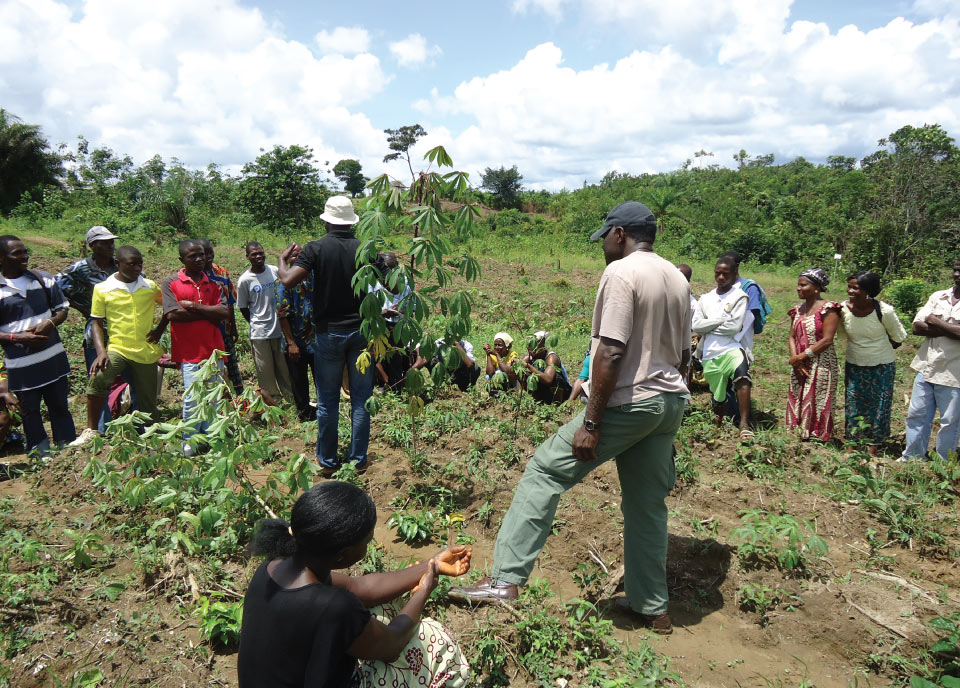 In its effort to develop Nigerian agriculture, the Vice President, Yemi Osinbajo, declared on Monday 15, August 2016 that the federal government is set to recruit and train 100,000 young persons as agricultural extension workers as a way of providing support services in agricultural technologies to farmers. The Nigerian Forum for Agricultural Advisory Services (NIFAAS), as well as other stakeholders in the research, extension and advisory service provision have welcomed this development. NIFAAS is particularly excited at such news and looks forward to expanding its networking for the purpose of effective and efficient extension service provision in Nigeria.
The Vice President of the country gave this address at the official launch and public presentation of the Agriculture Promotion Policy (APP) tagged the' Green Alternative' in Abuja. He said,
"The problem in agriculture sector has never been a lack of policy but the focus and capacity to stick with the plan to modify where necessary and ensure also that the plan aligns with all aspects of the economic brand of the  government…. This particular issue of alignment is crucial. For example, you cannot have a policy of encouraging local production of food, while, on the other hand, you have a high tariff on agricultural imported equipment. There is no way that we can encourage local  production when we allow unbridled importation of the same things that we are trying to produce… There is no way we can do the scale of agricultural production both for  domestic consumption and export without ensuring improved  local seedling  development alongside  those that we import and of course encouraging the work of the  agencies of the Ministry of Science and Technology who have been making great breakthroughs in local development of agricultural equipment."
Also in a Keynote address, the Minister of Agriculture and Rural Development, Chief Audu Ogbeh said a key target of the Agricultural Promotion Policy (2016-2020) is aimed at doubling agricultural household incomes in 6- 12 years. He said the Green Alternative Promotion Policy has five major strategic thrusts, which are 1) achievement of self-sufficiency and sustainable food security, 2) reduction in import dependence and economic losses, 3) stimulation of agro exports for enhance foreign earnings, 4) enhancement of wealth and job creation, and 5) achievement of economic diversification to make the economy less oil dependent.
The minister said, "Green Alternative " Has three pillars, the first pillar is Productivity Enhancement, comprising nine key components namely access to land, soil fertility, access to information and knowledge, inputs, production management, storage and processing, marketing and trade, consumption and nutrition. The second pillar is crowding in private sector investment entailing greater access to finance, promoting agribusiness and investment development, while the third pillar is Institutional Strengthening of the Ministry with its parastatals and agencies.
It is noteworthy that various nationa agricultural surveys in Nigeria over the years have shown that the extension agent/ farm family ratio is very high, with some states recording as high as 1:8000. We at NIFAAS pray that the government would make good this promise. NIFAAS President, Professor Tunji Arokoyo affirmed that, if followed through, the action could indeed revolutionalize the nation's research and extension system, in which NIFAAS plays a critical role.